Wareham Center to Onset, Marion, Mattapoisett
Need to get from the CapeFLYER at Wareham Station to Onset, Marion or Mattapoisett and back? Take the GATRA shuttle for $1.00 each way!
Two shuttles, one traveling from Wareham Center to Onset, and a second going to Marion and Mattapoisett via Rt. 6, will meet the train at 7:05pm on Friday nights and transport passengers to destinations along these two shuttle routes. On Saturdays and Sundays, the GATRA shuttle will pick up CapeFLYER passengers at 9:10 AM and will return to the station at 7:50 PM.
**PLEASE NOTE – On Memorial Day and Labor Day** The CapeFlyer will be running on the Saturday/Sunday schedule.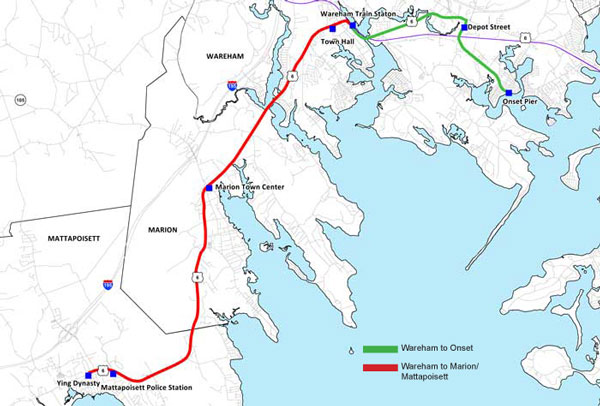 Print Friendly